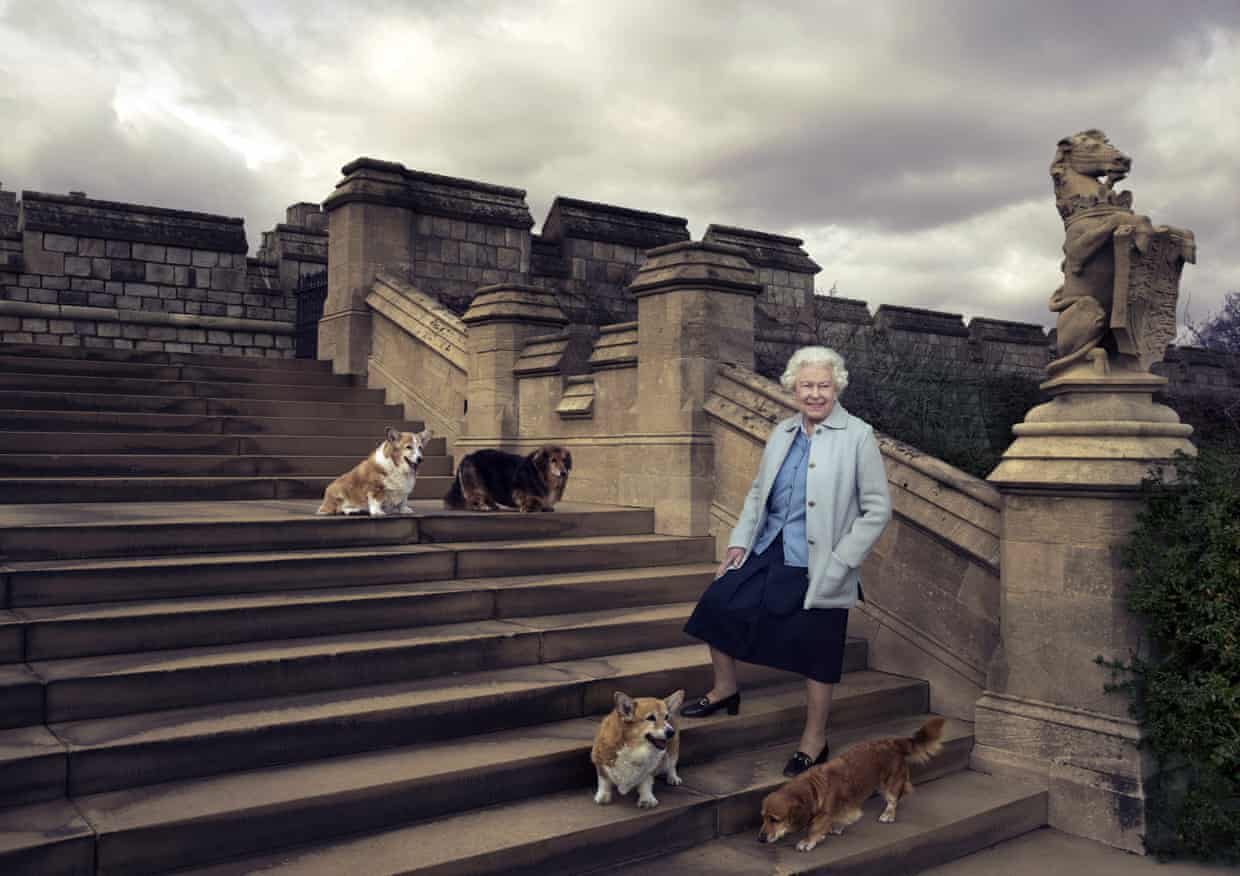 Tomorrow, April 21, Queen Elizabeth II turns 90. The longest-serving monarch in British history, she has been on the throne for 64 years. She will celebrate her birthday at Windsor Castle, then have lunch with President Obama — the twelfth US president since her coronation — on Friday. We aren't visiting Windsor Castle this year, but we are going to Buckingham Palace. If the queen isn't in residence while we're in London, we'll get to tour it! (If she is, then it's closed to tourists, and we'll just have to peer through the gates.)
Because she's the queen, there is also an official birthday celebration: the second Monday in June is the public holiday.
And on Saturday, April 23, people around the world will celebrate William Shakespeare's 452nd birthday — and, on the same day, the 400th anniversary of his death. Shakespeare was born in Stratford-upon-Avon, where he also died. We'll be visiting Stratford, where we will see two plays performed by the Royal Shakespeare Company: Shakespeare's Cymbeline and Christopher Marlowe's Doctor Faustus. We'll also get to visit Shakespeare's birthplace and the farm where his mother, Mary Arden, grew up (which is a working Tudor-style farm).
So take the opportunity to raise a glass and maybe eat some cake in honor of these birthday milestones!